Gabe has a little friend. Who's a girl. Not a girlfriend...because I think that's weird when you act like little kids have boyfriends and girlfriends. But that's just me. So yeah, just a friend.
Well she had a birthday right recently so I was excited to go pick out a girly gift. Here's the thing, this lil lady already has a sweet vintage-y style that doesn't come off the racks at Gymboree. So I turned to Etsy for something one of a kind. I found
Sewing Dreams and Notions
and fell in love with the adorable pillowcase-style dresses. The mix of patterns totes won me over.
So after a quick poll on my
Facebook
page, I decided to go with this lil number. One of my FB friends even pointed out that the tree pattern was a Christmas print, but luckily you couldn't tell, so I went with it!
The owner Heather was on the ball and got this dress shipped out to me right away. We wrapped it up and presented it to the birthday girl, who refers to Gabe as buddy. A few days later, we spotted birthday girl on Facebook rocking her new dress, which fit perfectly and looked just freaking precious. She apparently was also letting people know that "buddy gave it to her". Oh kids and their cuteness.
Look at some of the other little dresses Heather has for sale...and ON sale too!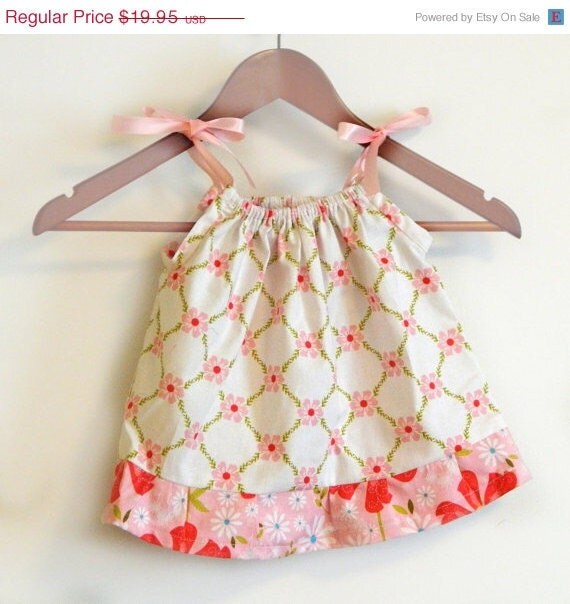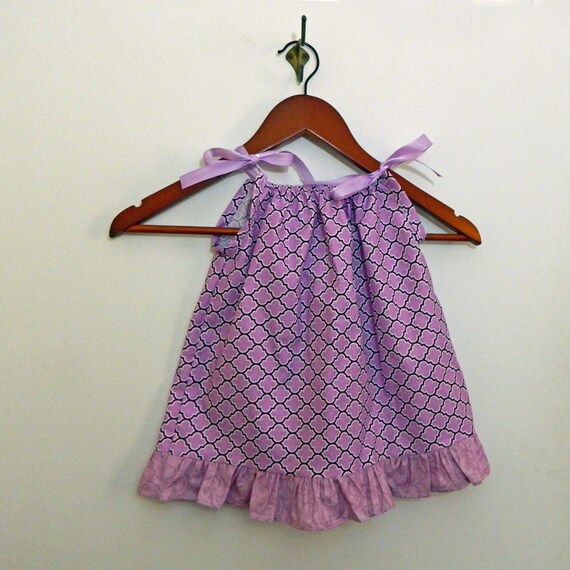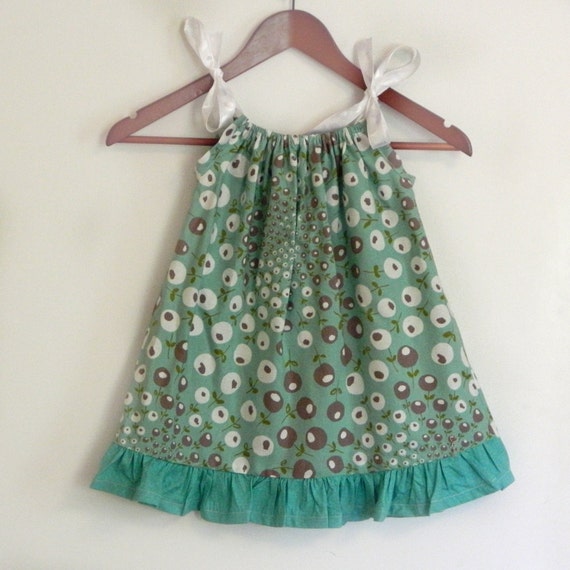 Heather was nice enough to offer me a little discount for giving her a blog shout-out. But clearly her work speaks for itself. If you've got a little girl to clothe, she needs one of these pillowcase dresses, doesn't she?